FEMA Unlikely to Help You, So Now What?
FEMA Unlikely to Help You, So Now What?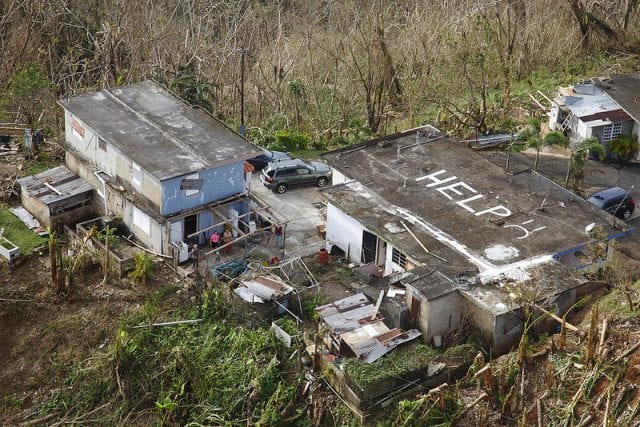 In the second half of 2017, hurricane after hurricane battered the United States. Harvey, Irma, and Maria and other storms together inflicted over $200 billion (and counting!) in damage. Puerto Rico remains a wasteland, many with no electricity, shortages of necessary supplies, and a mounting death toll. In southern California, the Thomas Fire has scorched over 273,400 acres, making it the largest wildfire in California history. Close to 5 million Americans have applied for federal disaster aid since September, and FEMA, like Houston, is sinking.
With the destabilizing climate, we can expect more "100-year" floods and "once-in-a-lifetime" storms just as resource depletion, deregulation and an eroding tax base are rendering us far less able to recover afterward. The House of Representatives recently put forth a staggering $81 billion disaster aid package, almost double the $44 billion requested by the Trump administration, and if it's approved it would mean tens of billions of dollars for FEMA and community programs. Even so, we're running just to stay in place – or fall behind.
FEMA administrator and Trump appointee, Brock Long, says his organization can't necessarily be counted upon to help disaster-ravaged Americans. As he explained in a CNN interview this month, FEMA is broke, the disaster relief system is broken, and Americans are going to have to learn to take care of themselves. This fits right in with the apparent Trump agenda to smash the administrative state.
Continued:
https://www.legalreader.com/fema-unlikely-help-now/
Replies
Type
Author
Recs
Post Date