IDB SHUTDOWN SCHEDULE
Our fund raising round was not successful. As a result, IDB will be going off line and into cold storage. If our competitors should stumble, I may re-active the site in the future but for now, we're turning out the lights.
I had planned to go off-line on April 4th. Due to some important and unplanned changes in our maintenance schedule, I am now bumping that up to next Tuesday morning, March 27th, 2018. PM 'admin' if you need to reach me.
You should use the next 5 days to find a new home for your community.
Running IDB has been fun over the years and I hope you enjoyed your time here as well. Sincerely, Paul
P.S. News on IDB Funding -- this is now on it's own page to clean up the site a bit.
Preparing to Barter and Trade Is NOT a Loony Idea
Preparing to Barter and Trade Is NOT a Loony Idea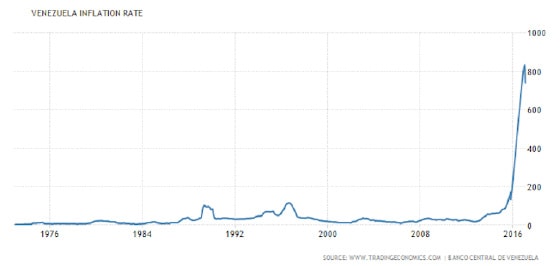 news.goldseek.com / By: Clint Siegner / 31 July 2017
Let's start with this fact; fiat (paper) currencies die – often spectacularly. That is why precious metals may someday be needed for barter and trade. Anyone who thinks it is silly to worry about such a thing is putting blind faith in Federal Reserve Notes.
The U.S. dollar is having a great run, no question. It will soon be 50 years since Nixon closed the gold window, thereby converting the dollar to a purely fiat currency. Five decades is longer than most purely fiat currencies survive.
Humans carry a normalcy bias. That helps explain why so many assume the unbacked Federal Reserve Note, which has served so long as our currency, will continue to serve in the future.
If you test that assumption, it quickly gets hard to defend.
Point to the exponential growth in U.S. debt, the unrestrained government spending throughout both Republican and Democratic administrations, and the extraordinary monetary policies of the Fed (particularly in the past decade) and reasonable people should acknowledge that the reign of "king dollar" is unlikely to last forever.
Most people don't know the first thing about the dark history of fiat currencies around the world. Governments use them to borrow and print without limits. Suffer no delusions – fiat currencies were invented for precisely that purpose. The gold in the treasury has never been sufficient for the wars, social programs, and graft which are the hallmarks of a growing government.