$0.00
$51.65 (-100.00%)
High: $46.95
Low: $52.45
Volume: 45
IDB SHUTDOWN SCHEDULE
Our fund raising round was not successful. As a result, IDB will be going off line and into cold storage. If our competitors should stumble, I may re-active the site in the future but for now, we're turning out the lights.
I had planned to go off-line on April 4th. Due to some important and unplanned changes in our maintenance schedule, I am now bumping that up to next Tuesday morning, March 27th, 2018. PM 'admin' if you need to reach me.
You should use the next 5 days to find a new home for your community.
Running IDB has been fun over the years and I hope you enjoyed your time here as well. Sincerely, Paul
P.S. News on IDB Funding -- this is now on it's own page to clean up the site a bit.
Walmart apologizes for sign marketing guns as back-to-school items
Walmart apologizes for sign marketing guns as back-to-school items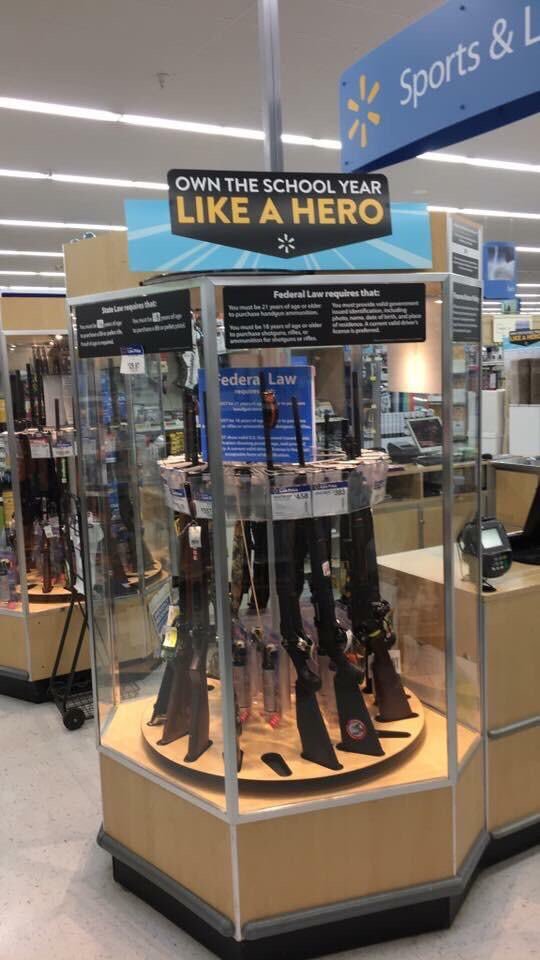 Walmart has condemned a display inside one of its stores that appeared to market firearms as back-to-school items. The company said Wednesday it was working to identify which of its stores put up the exhibit. A sign reading "Own the school year like a hero" was placed directly above a glass case filled with guns. Photos of it spread like wildfire on social media. People cried foul on Twitter and demanded an explanation from Walmart. One person asked: "What are you suggesting?"
Walmart responded to some of the comments by calling the display "truly awful" and "horrible." Spokesman Charles Crowson told CNNMoney that the company is "not happy" and is "working diligently" to find out where the photo was taken and ensure the sign has been removed.
Continued:
http://money.cnn.com/2017/08/09/news/co ... index.html